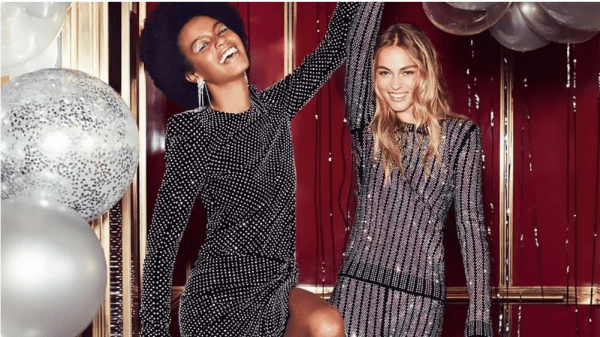 What are good Christmas outfits?
When dressing for a Christmas party, there often are many varieties and options of Christmas outfits. Each Christmas outfit should have an element of festive cheer and excitement. Whether it's a simple Christmas party with friends where a Christmas outfit can be as simple as dressing up with a festive jacket, jewelry or sparkly heels, or a more formal event where your Christmas outfit is a glamourous suit or dress.
Colors to choose for a good Christmas outfit
Christmas outfits should obviously have the colors red and green as they are the classic colors for Christmas after all. However, gold, silver and white are more wearable and glamourous. Alternative options are wearing darker shades of red and green. For example, consider wearing crimson or emerald for your Christmas outfit which may look better when paired with black or navy.
Christmas outfits for a casual party
If your Christmas outfit is casual for a party, this means that ripped jeans and even a cropped sweater are viable options, not to mention simple shirts and shorts. Comfortability should be a priority here. However, it is Christmas though, so be sure to wear your nicest casual Christmas outfit.
Christmas outfits for a black tie/formal party
Black tie events basically mean a formal dress code. For men, your outfit should be tuxedos with a red or green pocket square for the festive season. For women, it means a full-length gown is recommended. Just make sure you manage to look sophisticated and elegant. Heels and small purses are great pairing options for this look.
Christmas outfits for a festive party
Your outfit should be fun and exciting if you're going for a festive party. A cocktail outfit or semi-formal dress code are good for these events but remember to add a holiday twist to it. An easy way to do this is to wear a red-themed outfit but obviously, the more effort you put into dressing up, the more festive and cheerful your outfit will be.