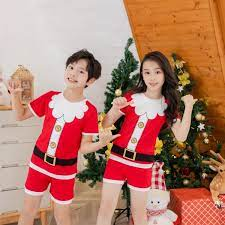 What you need to know about Merrycollective? When it comes to getting Christmas clothes for the festive season.
Christmas is the time of year where people celebrate this holiday with their loved ones. It is a time where adults and children get together to enjoy the ending of the year. People need to buy turkey as part of feast during Christmas. Not only that but you also need to get Christmas tree to put in your home and don't forget the decoration when setting it up.
Children on the other hand, love to spend time on Christmas playing with snow all day long on a snowy day. They also eat candy cane and write letters to Santa about what they want from Christmas.
What would make them feel excited about is presents. Inside might be toys that they really want and they will play with them after opening them. But before that can happen, some tend to stay late up all night, just to see Santa.
They leave cookies and milk as well just for him to eat as a snack for his long Journey from the North Pole. But what is missing in Christmas would be Christmas clothes. Why, as parents want to dress their children and take picture of them. For them to make memorable memories for them to remember this special occasion.
In my opinion If you don't know which Christmas clothes to chose from. I suggest that you go to Merrycollective as they have designed Christmas clothes that you can get for Christmas. This is an Australian and Singapore design team where they design and create authentic Christmas clothes of their own design. they make sure that they clothing is always premium grade cotton to help cool you when wearing it.
They designed this specially for countries that are having warm seasons. For their Christmas clothes, they have two designs, the Santa clothes and Santa Helper clothes ranging from junior to adult size. They also sell Merrycollective x joyful hamper as their bundle and Santa balloon as well.
If your worried out the size whether it can't fit your child, not to worry. They have provide information on a size chart, for you to decided on and they can design based of your choice. They have a range of sizes for hats for head and clothes size for babies, kids and adults.
Their size for babies, kids and adults range from 1month old-14 years-old. IF you want to know more about what are the size for certain age groups. You can go to our website to find out more information.
click here to purchase merry collective