Christmas is just about 2 months away. Now is about the time to start planning for it if you are going to celebrate with your little loved ones. It will be a very special occasion for the little ones and the parents as it will mark the first Christmas celebration for the little ones. Also, you might want to photoshoot to capture the cute moments of them in the Christmas outfit. So, parents of the new-born, what are you waiting for? Come over and look for their outfits that I have got for you. They have a varieties of Christmas designs outfits which would look totally cute and amazing on the little ones. If you are having trouble over deciding what kind of Christmas outfits to get for them then fret not because I have listed down the type of Christmas outfits that are available.
Fraux-Fur Collar Sweater Dress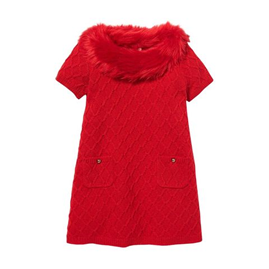 This dress will be a show-stopper whether your little one is getting all dolled up for a family photo session or heading to a Christmas party to get chocolate-wasted.
Dear Deer Sweater Dress In Cotton & Merino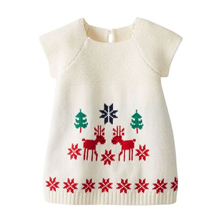 Yes, this dress is as comfortable as it appears. This sweater knit is made of a wonderfully soft cotton blend that will keep your baby warm without overheating. For an added layer of warmth, wear this dress with red tights and a long-sleeve shirt, depending on the weather in your area in December.
My First Christmas Nursery 1-Piece Pyjama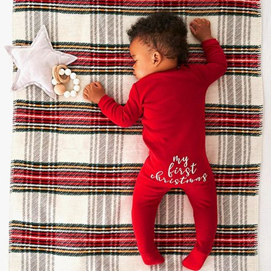 Amirite?! Phrases and pictures become instantly adorable when they're on a baby's bottom. With this comfortable and simple red onesie, you may commemorate your beautiful young one's first Christmas.
Knitted Fleece Long Sleeve Romper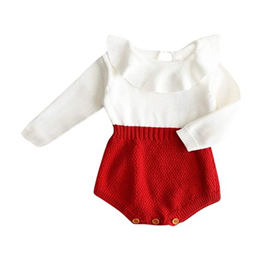 This knitted fleece romper is a stylish Christmas attire that your child would actually enjoy wearing all day. The three buttons make diaper changes simple, which is ideal for you. In 20 years, your babe will be proud to wear this attire to show off their getaway #TBT.