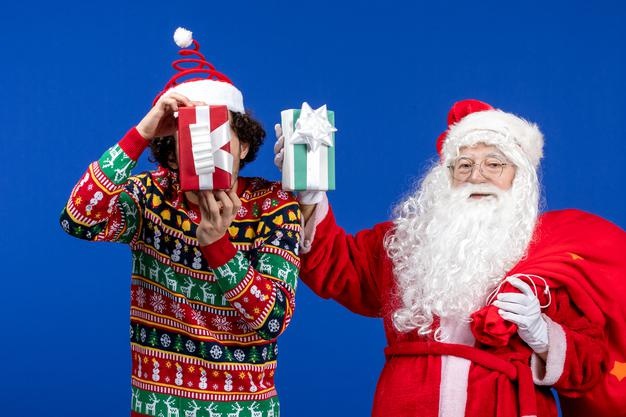 Are you ready for this festive season?
Mr Christmas will dressing up in his iconic look-the red and white robe with a hat, to meet in this holiday season! For this event, you will be expecting plenty of fun with all the activities, we have planned for you. Some of our key activities include meet and greet session with our guest of honors, celebrity and performance with sing and dance session. We also arranged food trucks with wide range of food and drinks that will suit everyone's palate. Yes, there is traditional delicacy that will be served on Thanksgiving Day as well.
Ideas for Christmas Present
If you are planning about what gift to give to your friend and family..We have plenty of great options! From classic Christmas outfit to modern fashionable outfit. But above all, what can be more exiting than dressing up matching Mr Christmas outfit with your loved ones and celebrate this event together? We have a variety of outfits that can be paired with accessary like the Christmas hat, doll up series such as the jingle bell ear rings.
Examples of the spread of outfit designs include bold red and green repeating prints. That creates the holiday spirit everyone enjoys. We are bringing back the Mr Christmas themed sweater by popular demand. Our size chart ranges from baby sizes, all the way to plus size adults and covers everyone in between, so the whole family can match. We believe in using good quality materials for our outfits to gain higher customer satisfaction! You will not go back to your usual sweater after wearing our soft and comfortable ones.
Locate Mr Christmas..
you can check out our website for more details at www.merrychristmas.com or visit our instagram for daily updates!