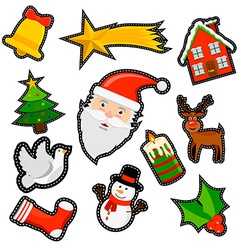 Christmas is coming. In Singapore, Christmas tree is something that is hard to get, so why not join us. We provide Christmas tree outfits and t-shirts for your children to celebrate this year. What is interesting about our t-shirts is that the Christmas tree designs are customizable, just like a real Christmas tree. Do you know what to get? At Merry Collective, we have a wide range of Christmas Tree decoratives to personalize your tree. Come and style up your Christmas Tree with us. Find your perfect Christmas decoration here at Merry Collective today. Our festive accessories range from badges, pins, creative prints, and even cloth patches that you can iron them on. If you find something you like, put it into your shopping cart today. We will take care of the shipping for you and get your Christmas tree outfits for this festive season.
What can you get here?
At Merry Collective, we have a wide range of accessories for your Christmas tree outfits. They range from bells, light strings, and even a star to complete your tree. Take some time to choose from us. Pick out the ones that attract you. Have a unique Christmas by having one for yourself. Have an interactive day with us, choosing and decorating your own Christmas tree. Make the whole family dress up in style. How cute will that be? Your kids can enjoy this process of decorating their own Christmas tree outfits, welcoming Santa Claus on their own. Your kids can express themselves through this experience, making it one of their most unique Christmas ever. Come and take a look at our affordable festive bundles. We might have a holiday discount for you and your family. We have bundles of matching Christmas tree outfits and accessories all for you this Christmas.