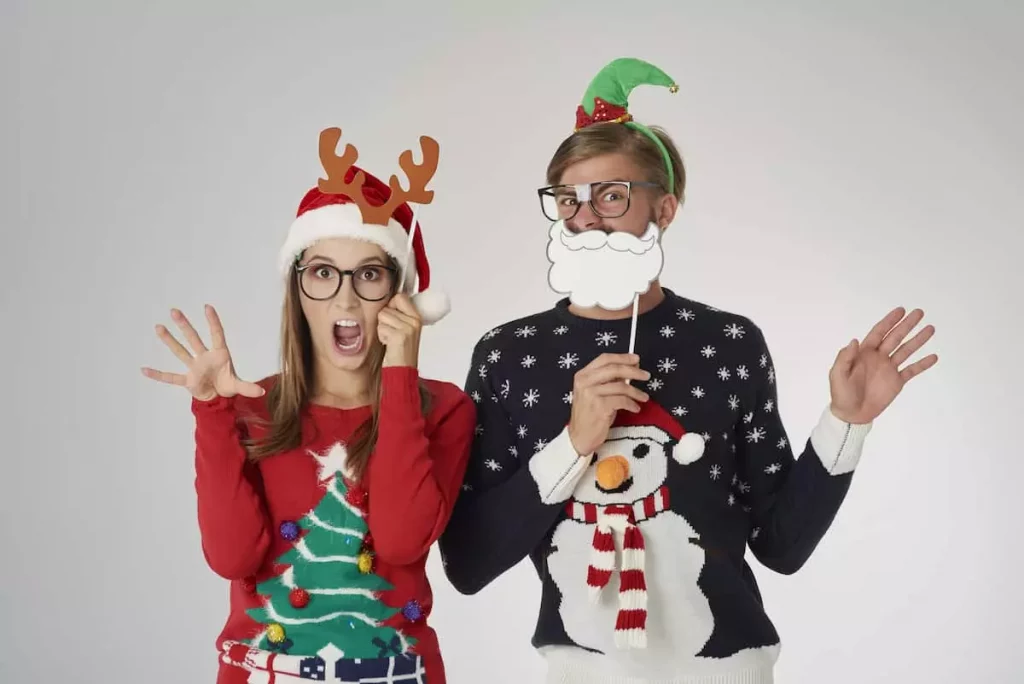 Christmas is coming. Everyone will be rushing to find the perfect accessories to match your outfits. Do you know what to get? At Merry Collective, we have a wide range of Christmas Accessories for everyone. Come and style up your Christmas outfits with us. We provide many different festive designs. Take a look at our festive catalog if you do not have an idea. We definitely have the perfect accessories for you and your family. Find your perfect Christmas accessories here at Merry Collective today. Our festive accessories range from Santa Claus to his reindeer and elves. If you find something you like, put it into your shopping cart today. We will take care of the shipping for you. Enjoy your holiday season with no worry. The Christmas accessories come in all sizes and are catered to both genders. They are perfect for your family., friends, and yourself.
What can you get here?
At Merry Collective, we have a wide range of Christmas accessories for you and your family. They range from headbands for your kids, necklaces, and earrings for the ladies, and stylish rings and caps for the men. Take some time to choose from us. Pick out the ones that attract you. Imagine having a lively photograph with your family and loved ones, not only in our cute and adorable holiday outfits but also with our accesseroies. Make the whole family dress up in style. How cute will that be? Come and take a look at our affordable festive bundles. We might have a holiday discount for you and your family. We have bundles of mathcing outfits and accessories all for you this Christmas.