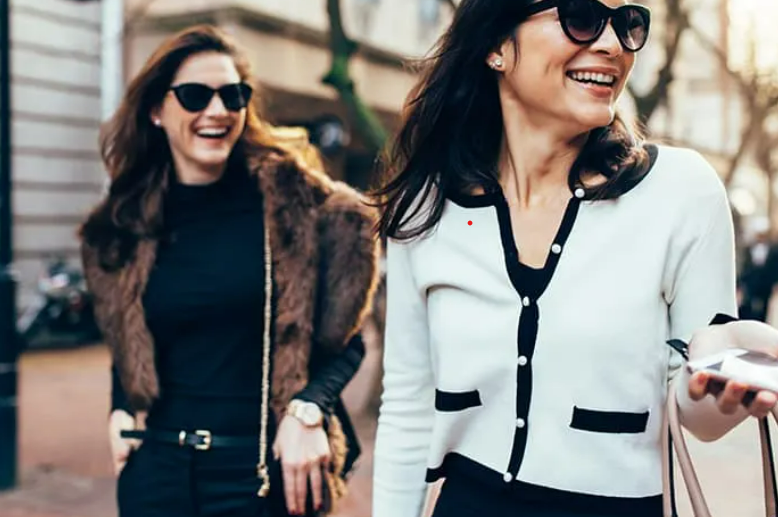 By making a few simple adjustments to the way you wear your outfits and shop for certain items, you can significantly improve your personal style.
-Adjust your clothing so it works with your proportions
There are many ways to adjust your clothing so that it works with your proportions, without a trip to the tailor. Here are some example.
Roll the sleeves to your elbow, it will look like a relaxed gathered and intentional detail.
-Wear a colour that reflects you and your daily plans
We all have colours that we can slip on and feel instantly refreshed, focused and like we had more sleep than we actually had. These colours highlight the whites of your eyes, the brightness of your eye colour and lift your complexion, minimising any dark circles or pigmentation. Wear these colours on a day when you're feeling flat.
-Swap sloppy cardigans for relaxed jackets
An alternative is wearing a relaxed fitting, lightweight jacket. They still provide you with an additional layer that's easy to move in, some coverage to keep you warm and are lightweight so don't feel too heavy in place of a cardigan.
-Wear one accessory that significantly impacts your outfit
Just like shoes, you don't need a lot of accessories, just a few really workable pieces that you can wear with most outfits in your wardrobe. A pair of fun earrings, gold or silver earrings, a minimalistic necklace and a watch are all versatile items that will enhance the colours, textures and prints within your outfit.
click here to learn more
click here to purchase merrycollective