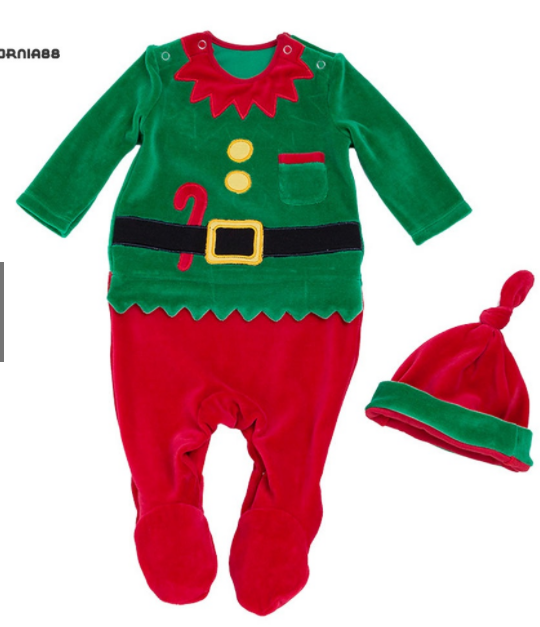 Classic Santa Outfit
The traditional santa outfit made up of dark red colour. It will surely make you impress with the costume which gives you the resemblance of the Santa Claus. The suit includes elastic waist pants with pockets, a red hat with a small fluffy ball, belt, boot tops and shimmering white gloves. The jacket is lined with white faux rabbit fur for an luxurious look and design. Do note that it does not have belt loops that way you can wear it open for comfort. This will certainly make your childhood dreams come alive with the one and only nostalgic Santa suit. Wearing this Santa Claus costume will put everyone in your Christmas event in the Christmas mood and keep the jolly atmosphere overflowing in the room!
Premium Santa outfit
What is different between the Premium and the traditional one lies between their materials. Premium lined in white furry trim, partially lined with a dark red color. The jacket has a zipper and satin outside pockets. The belt loops on the jacket are for the naugahyde belt included with a gilt buckle prong. Matching elastic waist pants, Santa hat with pom-poms, naugahyde boot tops, white pile plush cuffs, and breathable white knit gloves tie the entire outfit together.
Locate Santa Outfits in Singapore
If you are interested in finding the Santa Outfit for your Christmas celebration that will suits you and makes you look fashionable yet creative, you can drop us an email at Christmaspjparty@fun.com.sg to inquire for more information. We are also available online at facebook and main website. Chat with our dedicated team to get professional advice on what kind of style suits you and accessories can pair with your Santa costume! We are running a promotion from now till end of October! If you purchase the Santa special set and have not bought anything from us before, we will offer you a twenty percent discount for your second purchase!