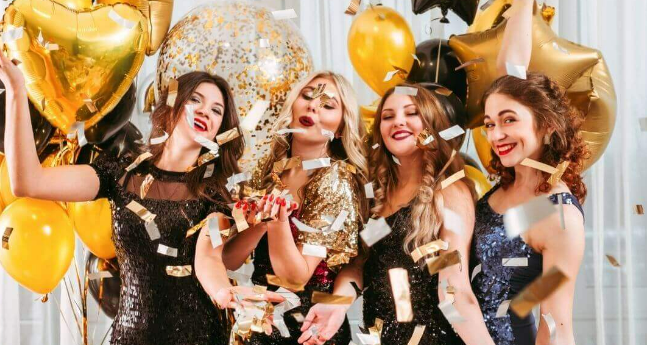 what is themed apparel?
apparel that are choosen with a theme for example,
-disney party
Literally everyone has a favorite Disney character (and honestly if they don't, they shouldn't be invited to your party).
Have everyone dress up like their favorite mouse, fish, princess, or toy and get the party started, Disney style!
The costume choices are literally endless.
-grammys after party
Host a Grammys afterparty and have everyone dress up like their favorite artist.
It will be so fun to see who everyone comes as, and even though there will prob be like 20 Beyoncés, she has so many iconic looks to choose from,
I'm sure no two people will choose the same one!
-graffiti
Grab some old white t-shirts and a black light because it's time for a graffiti party!
Have your guests come in all white and hand them either neon pant or highlighters at the door.
Everyone will have a blast drawing on each other while they dance the night away.
Bonus: cover the walls in paper so people can draw on those two!
-apocalypse
Get ready to party like it's the end of the world! Guests can either choose to dress like zombies,
or people just trying to stay alive anyway they can. That means lost of fake blood, ripped clothing, and great photo ops.
-pjays
Take a hint from your fave celebs and throw on those pjs!
From a cute coordinated set to a hilarious onesie, your friends will have a lot of fun dressing up for this one, and the best part?
When you get home, you can hop right in bed!
click here to learn more
click here to purchase costumes
outro
To sum it up, themed apparel is a good idea if youre hosting a party.