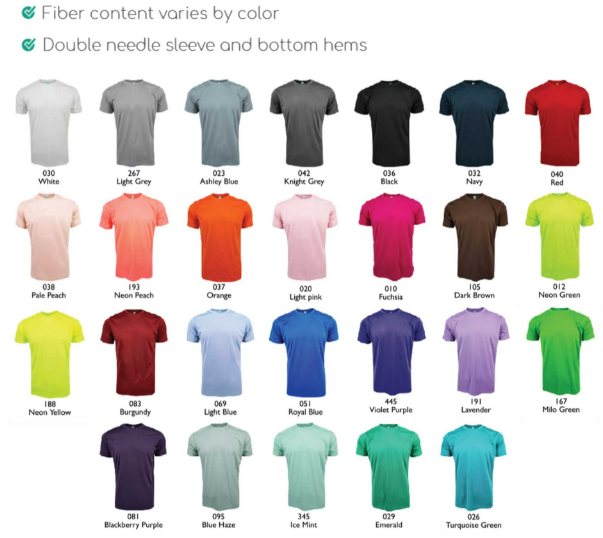 Talking about printed dryfit tees something that would cross our minds will be class tees, cca tees, school tees.
what is dryfit material?
To put it simply, it is a polyester fabric that moves sweat away from the body, and then evaporates quickly. This will keep the wearer dry and more comfortable when doing outdoor activities.
There are different range of dryfit materials from the basic range up till the premium high performance range infused with technology to make it better.
why is dryfit material so popular?
The 2 main materials in the apparel world would be cotton and dri fit. That is the simplest comparison between the top 2 materials in the T-Shirts world. Cotton is great, but we'll leave the discussion on cotton for another article.
In today's world, dri fit material is getting more and more popular, especially in the recent trends of the fashion industry gearing towards being more sporty, having a term called Athleisure.
On top of just being fashionable, dri fit fabric are great in terms of functionality as well. Top sports brand such as Under Armour has gain exponential popularity due to their fashionable, yet functional gears to wear globally.
Due to their duality features in terms of fashion and functionality, we believe the popularity in creating apparels using dry fit materials will only continue to grow.
There are different type of dry fit materials such as,
basic eyelet
dry pique
cool dry fit
interlock smooth
other then customised t shirt many company also provides windbreakers, jackets,polo tees and many more.
all products are customisable.
click here to check out more
click here to purchase merrycollective