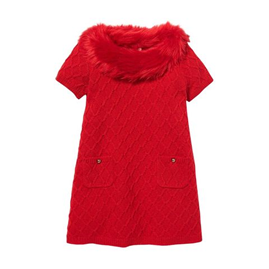 The Christmas party
Are you excited for this coming festive season? Yes, Christmas is only a few days away! Thinking about what present to give to your loved ones? In Christmas party, we have various of style and accessories to choose from. Do not worry if you can not find any accessories to pair with the chosen outfit! We can always use your reference photos to create a new design that you will be satisfied with. This year, our designers specially selected a few out fits that will make you the trendiest in the whole party.
Highlight of the day
The first outfit that we will be sharing is white chiffon mini skirt with black blouse. This is inspired by ballerina's costume. The elegance and a hint of gentleness that the ballerina brings when she dance on the performance is something that catches our eyes. We hope to bring this effect to anyone who wear this to their Christmas party!
The next outfit is red and green sequin skirt with white flurry top. This unique design will surely make you the star of the party! It is limited in stocks too. In addition, there is only 100 pieces so start to preorder at our shop now! Last but not least, we also have many festive accessories and plenty of outfits. Do look for our comprehensive catalogue for your consideration.
Locate us
Reach us at our main website for any inquiries. Christmas party are also available online now! Check out our shopee account to find out what we have for you. . Chat with our dedicated team to get professional advice on decoration style that will suits you We are running a promotion from now till end of October! If you have not bought anything from us before, we will offer you a twenty percent discount for your second purchase!